Also known as the 'music city',  Nashville is located in the American state of Tennessee. It is home to some of the most iconic music venues in the world. Nashville is a city steeped in music history, and its music venues reflect that rich heritage.
From legendary honky-tonks to world-class concert halls, Nashville's music scene has something to offer for every music lover. In this article, we will explore some of the leading music venues in Nashville:
1. The Ryman Auditorium
One of Nashville's most historic and charming venues, The Ryman Auditorium was built in 1892. It is a National Historic Landmark and was originally home to the Grand Ole Opry. The venue has hosted some of the biggest names in country music, including Hank Williams, Patsy Cline, and Johnny Cash.
In recent times, Ryman Auditorium continues to attract top performers from all genres. The venue's unique acoustics and intimate setting make it a favorite among musicians and fans.
2. Grand Ole Opry House
Another iconic Nashville music venue is the Grand Ole Opry House. It has been a staple of country music since 1925 and has hosted the legendary performers, including Dolly Parton, Loretta Lynn, and Garth Brooks. The current Grand Ole Opry House was built in 1974.
Grand Ole Opry House features a state-of-the-art sound system and seating for over 4,000 people. In addition to hosting the weekly Grand Ole Opry show, the venue also hosts a variety of other events throughout the year, including concerts, comedy shows, and special events.
3. Bridgestone Arena
The list of Nashville music venues would be complete without mentioning the Bridgestone Arena. This massive concert hall can hold up to 20,000 people and has hosted some of the biggest names in music, including Beyonce, Taylor Swift, and Paul McCartney. In addition to concerts, the Bridgestone Arena also hosts sporting events and other live shows.
4. Tootsie's Orchid Lounge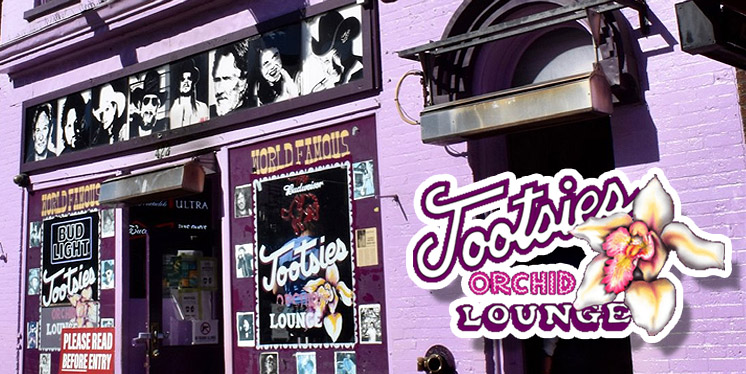 For those who prefer their music with a bit of honky-tonk, Tootsie's Orchid Lounge would be a good choice. Located behind the Ryman Auditorium, Tootsie's has been a part of the city's nightlife scene since 1960. The venue has hosted country music legends, such as Willie Nelson, Waylon Jennings, and Roger Miller.
With its lively atmosphere and live music every night of the week, Tootsie's is an ideal place to experience Nashville's honky-tonk culture.
5. The 5 Spot
The 5 Spot is another Nashville venue that should be on every music lover's list. Located in the trendy East Nashville neighborhood, it has been hosting live music since 2003. The venue's small size and eclectic line-up of performers make for a unique and intimate music experience.
The 5 Spot has hosted everyone from indie rockers to blues legends. It also hosts some new talents in music, which makes it a favorite among Nashville's music community.
6. The Bluebird Cafe
If you're looking for a more intimate music experience, look no further than The Bluebird Cafe. This small, unassuming music club has been a fixture of the Nashville music scene since 1982. It is a venue that has hosted some of the most talented singer-songwriters in the world.
The Bluebird Cafe's stage setup allows for an up-close and personal experience with the performers. This makes it a fascinating venue for locals as well as tourists. It has also been featured in many popular television shows and movies.